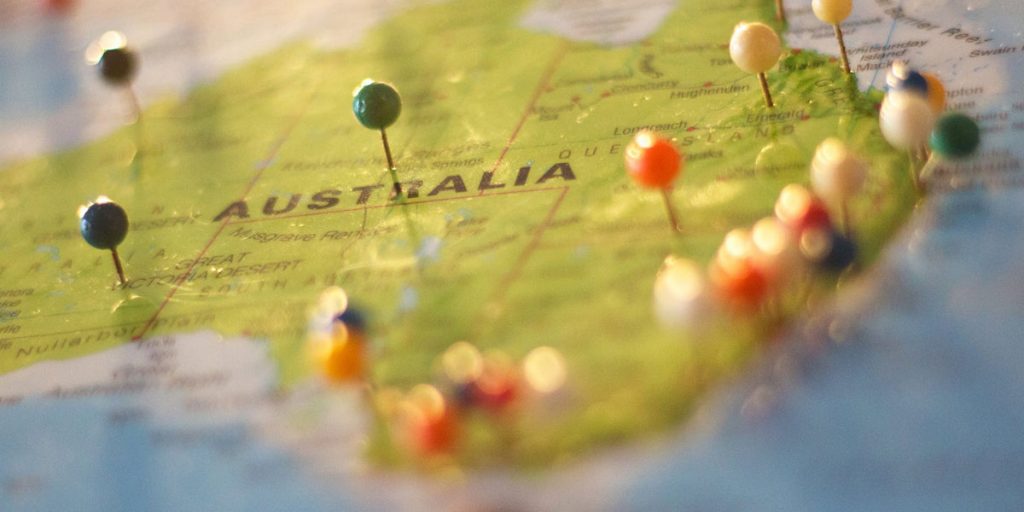 Australia opened for international travel from 15 December 2021!
AM I ELIGIBLE?
You are eligible to come to Australia if you are a fully vaccinated traveller. You do not require a travel exemption if you are a current holder of the following visas – International students, skilled migrants, refugee/humanitarian, temporary and provisional family visa holders.
I AM OUTSIDE AUSTRALIA
You may travel to Australia if you are already a visa holder of an eligible visa on 15 December 2021 or have a travel exemption.
Travel exemptions are available for those with critical skills and government or employer's business support. Critical skills are the ones that Australia needs to maintain the supply of essential goods and services (such as in medical technology, critical infrastructure, telecommunications, engineering and mining, supply chain logistics, aged care, agriculture, food production, and maritime industry).
You will require an invitation by the Australian government or by a state or territory government authority for assisting in the COVID-19 response, or have an occupation on the skilled priority list and will be sponsored by your employer to work in Australia.
You are able to travel to Australia without seeking a travel exemption if you are automatically exempt from Australia's travel restrictions, or if you are traveling to Australia under a safe travel zone arrangement. Countries that are considered international safe travel zones are Japan, South Korea, New Zealand, and Singapore.
HOW TO REQUEST A TRAVEL EXEMPTION?
You are required to apply for a travel exemption at least 2 weeks prior to travel but not more than 2 months prior to travel. You will need to apply at the Australian Border Force here.
You must obtain a visa and Commissioner exemption before travel.
Documents that may be required for your travel exemption application are:
proof of identity
evidence that you hold a valid visa or have lodged a valid visa application
travel itinerary
marriage, birth, death certificate/s
proof of relationship or residence (such as a shared tenancy agreement, joint bank account etc.)
letter from a doctor or hospital, indicating why travel is necessary
letter from an employer, indicating why travel is necessary
supporting letter from a business or government agency, advising why your skills are critical
Statutory declaration to support your claims.
WHAT DO I NEED TO TRAVEL TO AUSTRALIA?
You will be required to prepare for travel to Australia, as shown here.
Proof of vaccination at check-in for your flight.
Australia Travel Declaration completed at least 72 hours before travel.
Pre-departure negative COVID-19 test taken within 3 days before your flight.
Additional requirements, including your visa granted, travel exemption to Australia's travel restriction if applicable and authority to enter Australia from states or territories.
Quarantine and local requirements – you need to meet entry, quarantine and post-arrival testing arrangements of each state or territory of where you will travel in Australia.
AUSTRALIA NEEDS SKILLED MIGRANTS!
The Australian government has proposed skilled visa processing priorities for those with skilled occupations on the Priority Skilled Occupation List (PMSOL). PMSOL lists 44 occupations. The priority is given to 4 employer sponsored visa subclasses.
AUSTRALIAN GOVERNMENT PROPOSAL FOR SKILLED MIGRATION 2021-2022
The annual immigration program proposes 79,600 places for the skilled program which is designed to improve the productive capacity of the economy and fill skill shortages in the labour market, including those in regional Australia.
THE THREE PRIORITY CATEGORIES LIKELY TO REMAIN FOR 2022
Business Innovation and Investment Program for business owners and nominated by the State or Territory in Australia;
Global Talent Program for highly skilled professionals with extensive international achievements; and
Employer Sponsored Program for skilled professionals nominated by an employer.
SKILLED MIGRANTS' PRIORITY VISA WITHOUT EMPLOYER SPONSOR
The Global Talent Program is designed for high-calibre professionals to live permanently in Australia.
Global Talent (subclass 858) visa program is for internationally recognised records of exceptional and outstanding achievement in a profession, sport, the arts or academia and research.
Eligibility
The applicant can be offshore.
Reasonable processing times proposed.
Required internationally recognised record of exceptional and outstanding achievement in the field of expertise.
Currently the applicant is prominent in the field.
Would be an asset to Australia.
Has a nominator in Australia who can attest to their achievement based on the professional relationship with the applicant.
Would have no difficulty obtaining employment, or becoming established independently, in Australia in the field.
Priority is given to the applicants that work in 10 key industries: resources; agri-food and agtech; energy; health industries; defence, advanced manufacturing and space; circular economy; digitech; infrastructure and tourism; financial services and fintech; and education.
Ask us how we can assist?